---
Zucchini puree ???
That's right: the courgette is António Costa from the kitchen. 
Keep any food and always look good in photography. 
In this magnificent puree, courgette will replace the potato and transform a caloric accompaniment into a healthy dish. 
And creamy. 
It is much lighter than the traditional mashed potato.
This recipe is the fourth recipe chosen by nutritionist  Ana Patrícia Pinto for a week of healthy dinners with less than 300 calories. First, we had fantastic  eggs in the oven with cheese and broccoli, then divine vegetable pancakes , yesterday a delicious  spinach roll filled with tuna and Greek yogurt and today these fantastic chicken steaks with courgette puree.
Confess there, chicken steaks are always at home, right? We at least eat chicken steaks every other day. All we needed was a special touch that would make them a dream dish. It's easy to do, of course, because on a weekday, nobody has time for big adventures in the kitchen.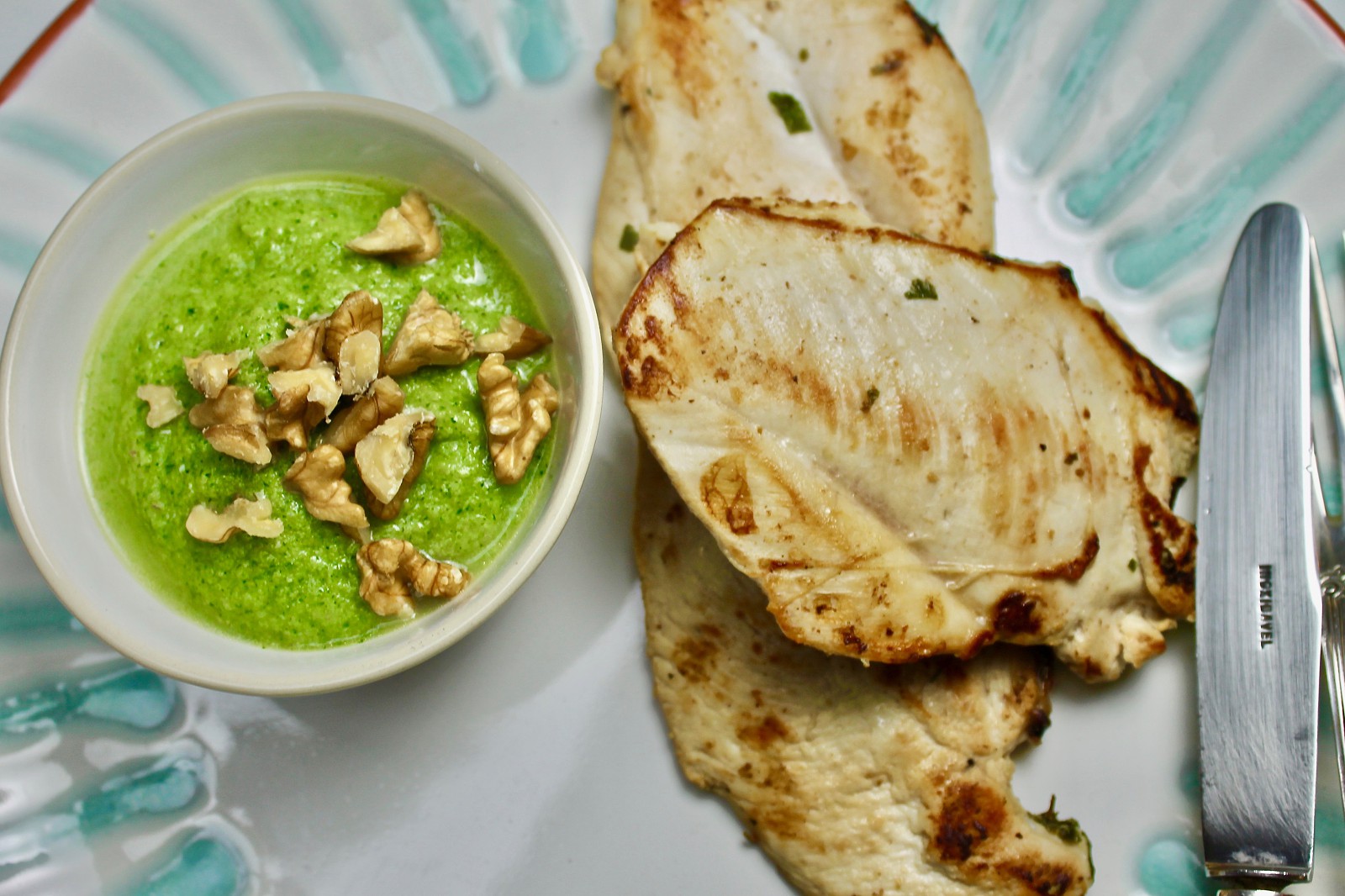 Ingredients
For 2 people
200 g of chicken steaks

2 tablespoons chopped coriander

1 tablespoon of lemon juice

Salt flower

Mix of three freshly ground peppers 
For courgette puree
400 g of peeled courgette

1 egg

3 cloves of garlic

Nutmeg

1 tablespoon of olive oil

Salt flower

Mix of three freshly ground peppers
Chicken steaks are always chicken steaks. But, by the way, we can give them a different touch. Mix the coriander with the lemon juice, the fleur de sel and the pepper. Spread this sauce over the chicken and let it marinate in the refrigerator for at least 30 minutes. Thus, the steaks will have a fantastic touch of lemon and coriander. 
While the chicken is marinating, take care of the puree. Place the courgette to be boiled in water with the garlic cloves dipped in it. When the courgette is cooked, drain it well and grind it with the magic wand or the food processor, until it becomes a creamy puree. Bring the puree to the heat and add a beaten egg, nutmeg, olive oil, fleur de sel and freshly ground pepper. Wrap everything very well and set the spices.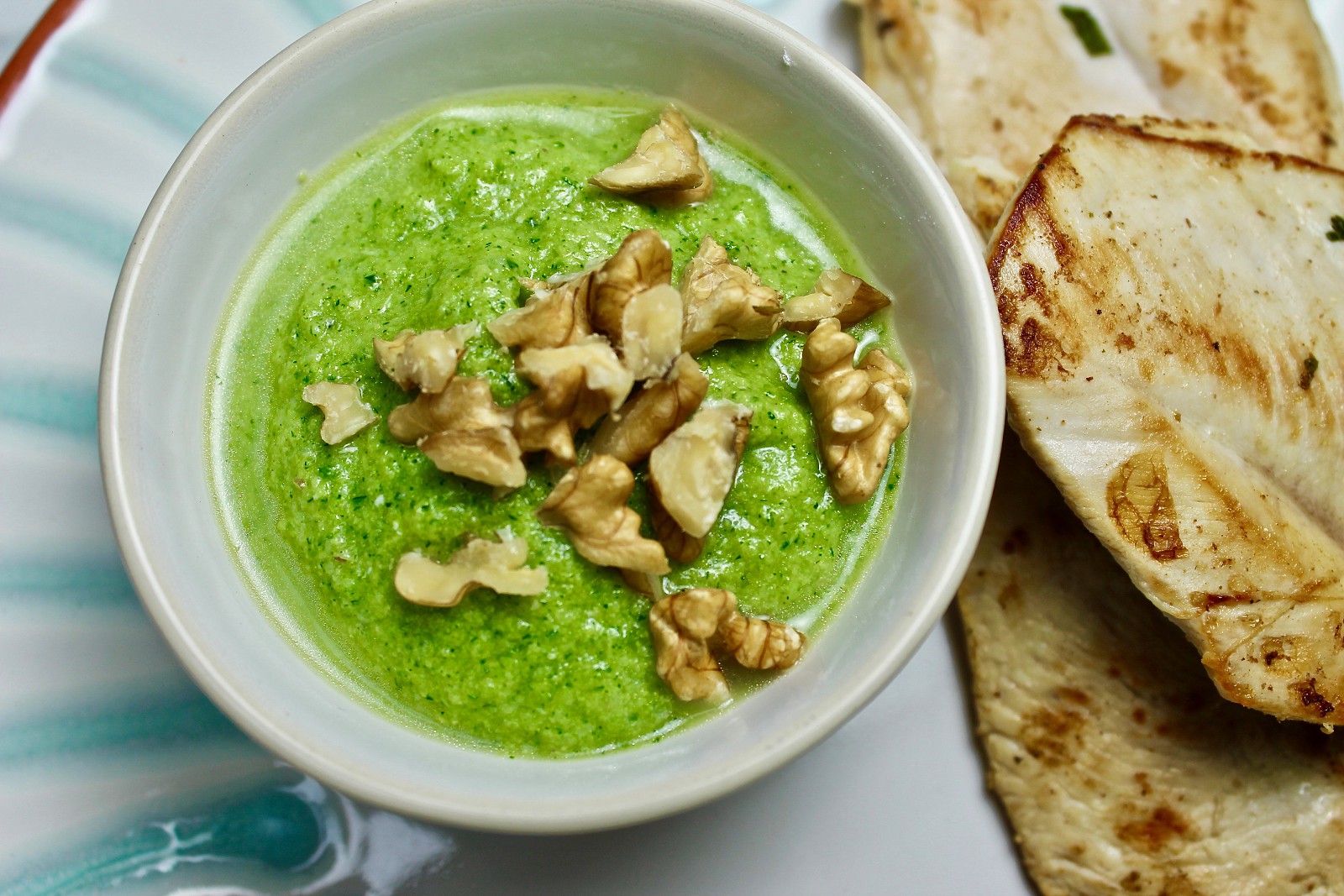 Just before serving, grill the chicken steaks in a string of coconut oil and serve them with the freshly made courgette puree. Do you know how many calories this delight has? 248. Not one more calorie.
Tomorrow we have another light recipe for dinner. With less than 300 calories, of course! But, as it is Thursday, we deserve a special recipe. With video and everything.
---